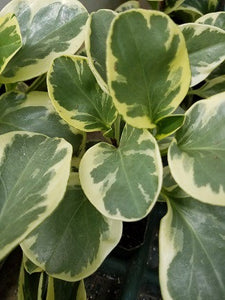 Peperomia Variegata is an attractive, variegated version of the Baby Rubber Plant, with all of the same cherished characteristics, plus an added advantage: multiple shades of dark green, olive green and a lovely creamy white. It is a bushy, upright plant with thick stems and fleshy, glossy, cupped leaves.
waiting on arrival
Hello! I'm glad to provide a review once I receive the plant. Currently it says that a label was created August 31 but there has been no movement on the package since then according to USPS. Thank you.
Love the plant
Crazy plant bar is the best and I love my plant baby and it's growing so much already I named it Maria.