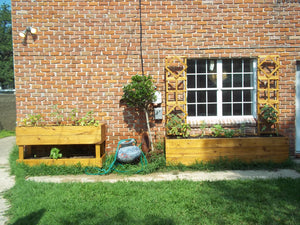 2 feet by 6 feet by 6 inches/12 inches untreated pine. Double level planter allows for full sun at top and partial sun at bottom. Reduced bending & kneeling.
2 feet by 8 feet by 18 inches untreated pine. Large planter with trellises (not included) allows for deep rooted plants & climbers.
.This item is not available for shipping. Local pickup/delivery only. Soil & stain not included.