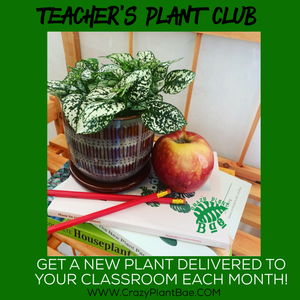 Plants are a great way to increase the mood in your classroom!
Studies show that plants in classrooms:
•improve air quality
•improve students mental wellbeing
•reduce stress
•reduce anxiety
•raise environmental consciousness
•encourage responsibility
•and more!
Sign up at CrazyPlantBae.com (search teacher) and we will be deliver a carefully curated plant baby to your school each month with care instructions and Plant Bae support!
Leave the plant baby in your classroom or bring it home!
Available to all schools/teachers/faculty in the greater NOLA area!
Delivery address must be to a local school to qualify!